PLAN YOUR VISIT
We are delighted to welcome you back to The Bike.
Please review our tabs below for essential information and updates of what you can expect when visiting our property.
Due to COVID-19, we will have limited availability of tables and not all games may be available. So please call ahead when planning your visit.
We have also launched We Care initiatives that will help provide a safe and enjoyable environment for our guests. These enhanced safety measures are based on guidance provided by federal, state, and local authorities including the L.A. County Department of Health, The C.D.C., and the California Gaming Control Commission. We encourage you to visit our We Care page to learn more about our safety enhancements.
Hours of Operation
Indoor Gaming: 24 hours a day
Hotel: 24 hours a day
Hotel Spa: 11:30AM - 8PM, Wed-Sun
Bike Brewery: 24 hours a day
11AM-3AM (Full Menu)
3AM-11AM (Late Night menu)
Phoenix Cafe: 11AM - 3AM Daily
Starbucks: 8AM - 12AM Daily
Temporarily Closed
Daily Tournaments
Hotel Pool
Valet Service
Electric Vehicle Charging Stations
Meetings and Events
Information and Reservations
(562) 806-4646 ext. 7993 & 7991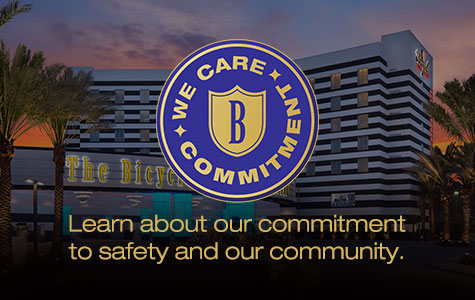 When planning your visit, please consider the following: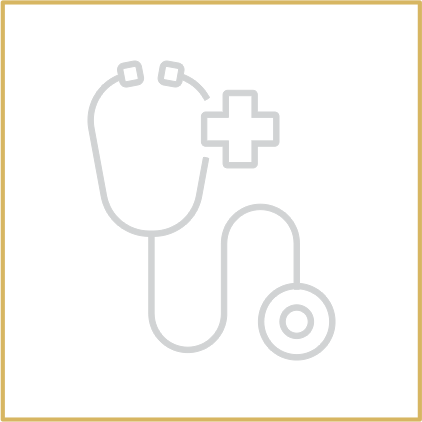 PRE-EXISTING CONDITIONS
If you have any of the pre conditions that place you at high-risk for COVID-19, or you simply don't feel comfortable coming back to The Bike just yet, please stay home. We encourage you to make the best decisions for your health and the health of your families.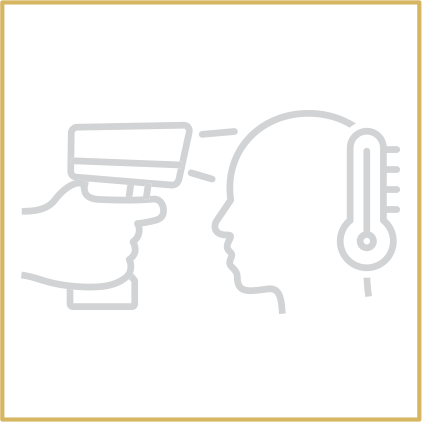 TEMPERATURE AND HEALTH CHECKS
All guests & employees will be required to pass through a non-invasive, touchless thermal scan check-point prior to entry. Anyone with a temperature above 100.3°F (38°C) ​will undergo a brief secondary screening and will not be allowed entry until a safe temperature reading is registered. All guests and employees will also be screened for any of the common symptoms of COVID-19 (cough, fever,) prior to entering.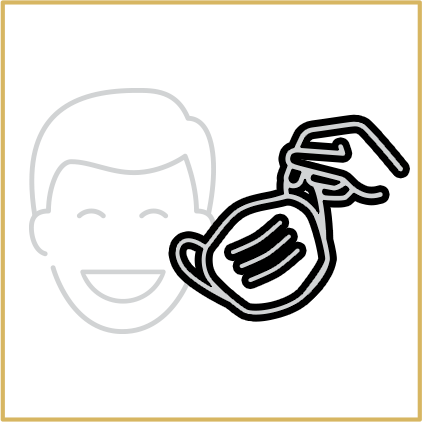 PERSONAL PROTECTIVE EQUIPMENT (PPE)
Fully vaccinated guests will not be required to wear a face covering while inside or outside at The Bicycle Hotel & Casino. Unvaccinated guests must continue to wear a face covering, except when dining. Upon entry, all guests will be asked to confirm if they have been vaccinated. Please remember, fully vaccinated means it has been at least 2 weeks since your second shot of the Moderna or Pfizer vaccines or 2 weeks after your J&J vaccine. The California Department of Health still recommends everyone wear a mask for the best protection.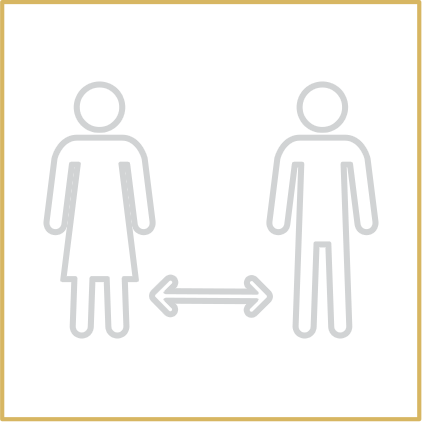 PHYSICAL DISTANCING
Reminders have been placed in high traffic areas to assist with safe physical distancing. All gaming tables have been spaced more than six feet apart, and dining areas have reduced seating capacity to accommodate for physical distancing.
CONTACTLESS SOLUTIONS
We have reimagined the guest experience to accomplish contactless solutions where possible while still delivering optimal service. Protective barriers have been added to the customer service desk to aid in safety when interfacing with guests. The use of our mobile app for notifications and touchless interactions and protocols will be introduced wherever possible.
HAND WASHING/SANITIZING
All guests & employees will be reminded to frequently wash their hands for at least 20 seconds, between intervals of games and interactions with others. Wherever hand washing is not possible, hand sanitizing stations will be available.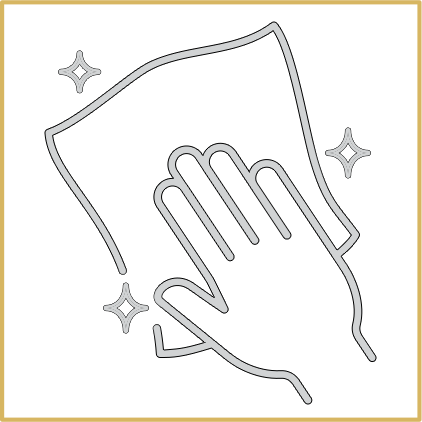 FREQUENT SANITIZATION
We are enhancing sanitation procedures across all departments with increased frequency using hospital-grade, EPA approved disinfectants. This includes 100% sterilization of all gaming chips using onsite chip washing machines, replacing playing cards frequently, sanitizing our gaming tables and chairs regularly, and wiping down and disinfecting high touchpoint areas repeatedly throughout the day.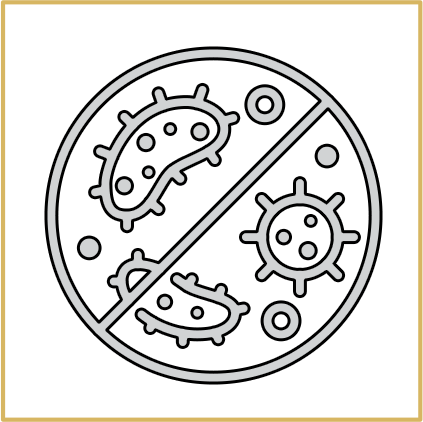 ADVANCED STERILIZATION TECHNOLOGY
From hospital-grade UV-C light machines and Thermal Imaging Cameras to Electrostatic sprayers with longer-lasting disinfection, we have invested in the best state-of-the-art technology to enhance our safety measures. In addition air handling has been increased with enhanced filters to filter out virus particulates.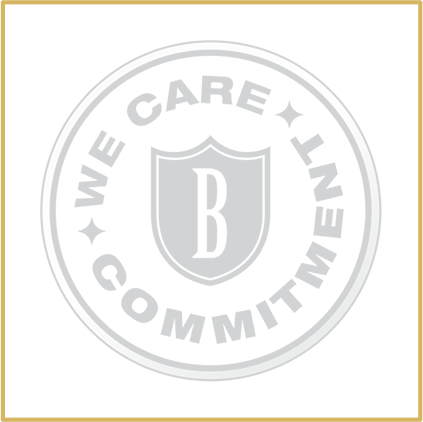 COVID-19 EMPLOYEE TRAINING​
Our team members are undergoing extensive We Care training, including proper handwashing, physical distancing, and enhanced sanitation protocols to implement across all areas of our facility.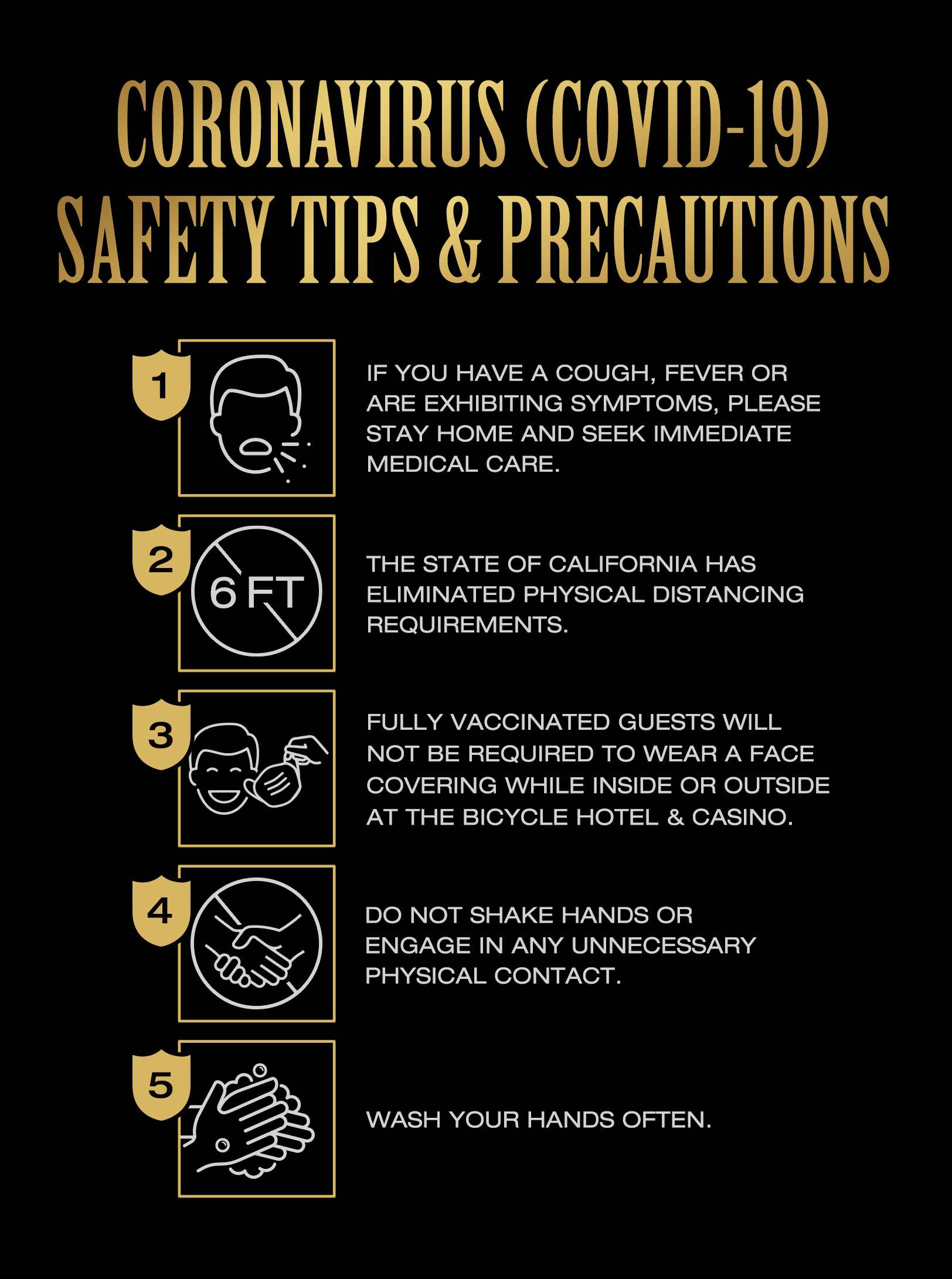 CORONAVIRUS (COVID-19) SAFETY TIPS & PRECAUTIONS
1. IF YOU HAVE A COUGH, FEVER OR ARE EXHIBITING SYMPTOMS, PLEASE STAY HOME AND SEEK IMMEDIATE MEDICAL CARE.
2. MAINTAIN A MINIMUM DISTANCE OF SIX FEET FROM ONE ANOTHER WHENEVER POSSIBLE.
3. FULLY VACCINATED GUESTS WILL NOT BE REQUIRED TO WEAR A FACE COVERING WHILE INSIDE OR OUTSIDE AT THE BICYCLE HOTEL & CASINO.
4. DO NOT SHAKE HANDS OR ENGAGE IN ANY UNNECESSARY PHYSICAL CONTACT.
5. WASH YOUR HANDS OFTEN.
IS THE BIKE OPEN?
We are open 24 hours a day, 7 days a week.
WHERE WILL GAMING TAKE PLACE?
All games will take place outdoors at our porte-cochere area and tents located in our front entrance lots.
WHERE CAN I PARK AND ENTER THE BUILDING?
Hotel guest parking is currently available in Lot A (The main entrance off Bicycle Casino Drive). Casino parking is located in the South parking lot located on Priory Street. Shuttle service will be provided to transport guests to the main entrance.
Permitted VIP Parking can also be accessed on Priory Street. Once on Priory Street, continue to the intersection and turn right. Proceed to the parking lot labeled VIP Parking.
WILL VALET SERVICES BE AVAILABLE?
For the safety of our guests and team members, valet parking services will be temporarily suspended. Please contact our guest services if you have any questions or concerns.
WHAT FOOD AND BEVERAGE OPTIONS ARE AVAILABLE?
Currently, The Bike Brewery and Starbucks will be open daily to accommodate players and hotel guests. However pursuant to LA County Department of Public Health guidelines, eating and drinking will not be allowed at the gaming tables. Eating and drinking will be in designated areas only.
WHAT GAME TYPES AND LIMITS WILL BE OFFERED?
Many games that you are familiar with will be offered but not all games types and limits will be available and may change on a daily basis. Please download our Bicycle Casino App for active tables available and contact us before your visit.
HOW MANY PLAYERS WILL BE ALLOWED AT A GAME TABLE?
The number of players at each table is still being determined based on the game. All tables have physical barriers between players to further provide a safe environment.
WILL SPECTATORS BE ALLOWED AT A GAME TABLE?
No spectators or standing behind playing customers will be allowed at this time.
WHAT IS EXPECTED OF ME?
Fully vaccinated guests will not be required to wear a face covering while inside or outside at The Bicycle Hotel & Casino. Unvaccinated guests must continue to wear a face covering, except when dining. Upon entry, all guests will be asked to confirm if they have been vaccinated. Please remember, fully vaccinated means it has been at least 2 weeks since your second shot of the Moderna or Pfizer vaccines or 2 weeks after your J&J vaccine. The California Department of Health still recommends everyone wear a mask for the best protection. http://publichealth.lacounty.gov/acd/ncorona2019/vaccine/fullyvaccinated/
In addition, please note:
All visitors, employees and vendors will be required to pass a temperature check and respond to questions regarding COVID-19 symptoms before entry.
Players will be required to have a Player's Rewards Card to play any game on the property in case we may need to contact our players as needed.
Our restaurants will only be providing food and beverages for outdoor consumption in designated dining areas as food and beverage is not currently permitted at the gaming tables.
WHAT MEASURES ARE BEING TAKEN TO PREVENT THE SPREAD OF CORONAVIRUS (COVID-19)?
Our WE CARE initiatives are designed to enhance safety and minimize risk for our patrons and Team Members. It ensures the hygiene and sanitation practices of our Casino and Hotel will meet the guidelines and the recommendations of the C.D.C., the California Department of Public Health and the LA County Department of Health. This commitment also includes new cleanliness protocols that meet or exceed our already rigorous standards.
New measures to help prevent the spread of COVID-19 include:
Temperature Checks enforced for all who enter our property.
Physical distancing encouraged and enforced whenever possible.
Frequent hand washing & sanitizing required.
Learn more about our We Care commitment here.
HOW ARE YOU KEEPING THE PROPERTY CLEAN?
We use EPA approved, medical-grade disinfectants to sanitize all high touchpoint areas and are utilizing the latest technology to ensure a sanitary environment. Our investment in the best state-of-the-art-technology includes:
Thermal scanners deployed at each entry point to allow security officers to conduct non-invasive temperature checks of all team members and guests before entering our facility.
Electrostatic sprayers utilized to apply hospital-grade disinfectant on high-touch surfaces, equipment and supplies during off-peak hours including hotel lobbies, public spaces, internal offices and gaming equipment.
Hospital-grade UV-C machines used wherever possible to sterilize hotel rooms and game rooms. UV-C lights will also be used to decontaminate mobile phone charging stations available on site.
Hand sanitizing stations readily available in high traffic areas throughout The Bike property.
In addition, the frequency of cleaning and disinfecting by dedicated staff has been increased in all public spaces with an emphasis on "high-touch" surfaces including front desk counters, bell desks, elevators buttons, door handles, public restrooms, suite door locks, electronic kiosks, stair handrails, casino cashier counters, ATM machines, gaming tables, chips, and dining surfaces.
Restrooms are continuously sanitized, which includes wiping down counters and stalls with increased frequency. Meeting and event spaces, casino, restaurants and bars each have area-specific cleaning guidelines and protocols that meet or exceed all local or national authority recommendations.
HOW ARE YOU ENSURING PHYSICAL DISTANCING?
Our physical distancing measure include, but are not limited to:
Signage and floor graphics placed throughout the property as reminders for guests and team members to stay at least 6ft apart.
Transparent plastic barriers installed in many locations such as hotel front desks, welcome center, concierge desks and gaming tables to aid in safety when interfacing with guests.
Limited seating enforced at all gaming tables. *Number of players/table is still being determined per game.
Gaming tables have also been spread at least 6ft apart and new custom made 9ft poker tables have been built to ensure comfortable spacing between players.
ARE YOU NOW A SMOKE-FREE PROPERTY?
For the health and safety of our guests and team members, a larger portion of our casino floor is now smoke-free. Smoking will be limited to designated areas.
ARE YOUR TOURNAMENTS & EVENTS STILL HAPPENING?
Due to C.D.C. guidelines for large group gatherings, the decision has been made to temporarily suspend all major tournaments, daily tournaments and events until further notice.
CAN I GET A PLAYER'S BANK CHECK?
Our Cage Cashier will be able to assist you with essential transactions. Please contact our Cage Cashier for an appointment at 323-774-2045.
ARE YOU ACCEPTING HOTEL RESERVATIONS?
Yes. Our hotel is now taking reservations for our guests. Player Rewards rates are still available here.
WHAT CHANGES HAVE BEEN MADE TO GUESTROOMS & HOTEL SERVICES?
Our already stringent cleaning and disinfecting protocols have been recently upgraded to reflect current guidelines.
Disinfectants are used to clean guest suites, including "high-touch" items like television remote controls, toilet seats and handles, door and furniture handles, water faucet handles, nightstands, telephones, in-suite control panels, light switches, thermostats and flooring.
Our linen is washed with appropriate cleaning products in order to eliminate any possible viral and bacterial pathogens.
Make-up service for stayovers is suspended. Towels, bed linens and other items are available upon request.
Select non-essential items such as magazines, bed scarves, decorative pillows and extra blankets have been removed from rooms. Disposable cups have replaced glassware.
In-room dining for hotel guests will be suspended until further notice but dine-in and take out options will be available from The Bike Brewery.
Hotel Spa will be temporarily closed but the pool and gym will be open for guests to safely enjoy.
WHAT IF I HAVE QUESTIONS THAT HAVE NOT BEEN ADDRESSED ABOVE?
Please use our online contact form for any additional questions you may have or call us (562) 806-4646 ext. 7993 & 7991.
This website uses cookies to enhance user experience and to analyze performance and traffic on our website. We also share information about your use of our site with our social media, advertising and analytics partners. Do Not Sell My Personal Information.
ACCEPT COOKIES