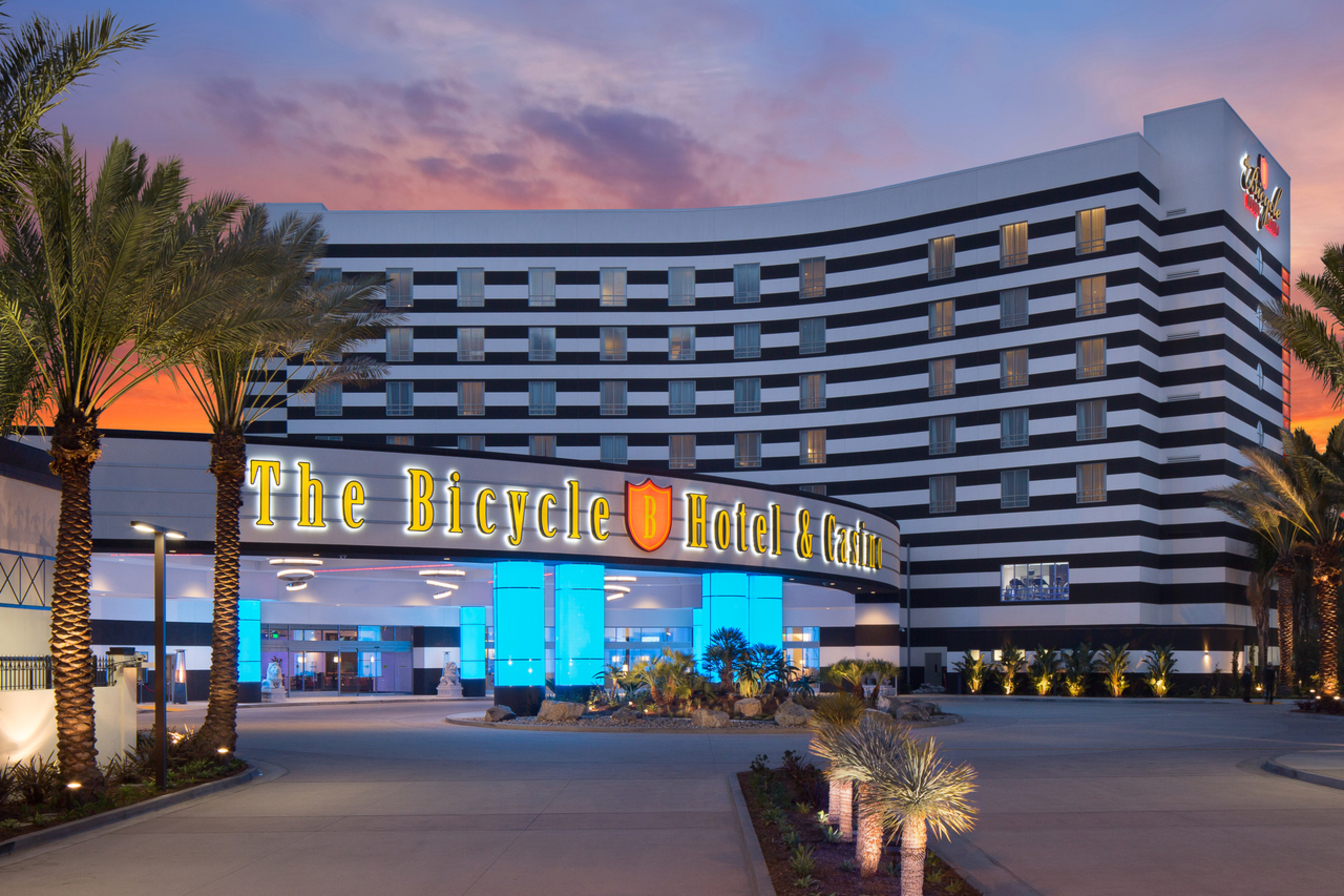 The Bicycle Hotel & Casino Takes the Los Angeles Poker Community to Streaming Heights with Live At The Bike!
The Only Los Angeles-Based Full-Service Live-Streamed Poker Cash Game in the World Table to Feature Poker Greats

Phil Hellmuth

(8/31) and

Antonio Esfandari

(8/25) in August
BELL GARDENS – (July 11, 2017) – The Bicycle Hotel & Casino continues its roll. After celebrating its seven story 117,907 sq. ft. boutique luxury hotel addition, the Bell Gardens landmark continues to innovate and pilot the Los Angeles gaming community into exciting new territory. Introducing Live At The Bike!, the Bicycle Hotel & Casino's on-demand poker training video network and live-streamed cash game channel. The first full-service live-stream poker cash game on the planet, Live at the Bike! generates over one million views monthly. The live show is free to view.
Live At The Bike! offers an unedited, unscripted, behind-the-hands look at real cash poker. Every Tuesday and Thursday (7pm - 9pm) and Wednesday (7pm - 10pm) poker cash games are filmed and live-streamed on liveatthebike.com, giving gamers an online platform to showcase bold bets and risky bluffs to the masses. Headquartered in a tech-savvy gaming room off the Plaza, table action is paired with live commentary, replicating the all-access viewing experience used at final tables of major tournaments. Live At The Bike! is where recreational poker players can put on their professional poker faces and take their games to the felt on camera. Anyone of gambling age is free to sign up – the calendar can be viewed here.
Commentators on Live At The Bike! play cash poker professionally, which gives viewers constructive play-by-play insight into the intricate strategies of the game. The streaming audience can interact with the chat forum, creating a new community for poker players off the professional circuit. The table generates star power as well, regularly featuring top rated pros such as Doug Polk, Ryan Fee, Joe Ingram, Jason Les, Alec Torelli, Antonia Esfandari, Phil Laak, and Jennifer Tilly.
Signing up and streaming is free, and extra access to exclusive content is based on tiered membership plans:
Gold (Free): access to all live-streams and forums + access to 1 Premium Archive
Platinum ($19.99/month): Gold benefits + all access to Premium Archives
Diamond ($199/year): Platinum benefits + Strategy Sessions, Subscriber Giveaways, special content
Current Schedule:
(podcasts every Monday / Tuesday / Thursday):
Monday
"Chip it Up!" with Ryan Feldman starting at 7:00pm
Tuesday
"Pony Up!" with @LiberalChick starting at 5:00pm
$5-10 No Limit Holdem action follows 7:00-10:00pm
Wednesday
Poker action from 7:00-9:00pm
Thursday
"Pony Up!" with @LiberalChick starting at 5:00pm
$5/5 No Limit Holdem action follows 7:00-10:00pm
Friday
High Limit action from 12:00-5:00PM PT
Live at the Bike!
The Bicycle Hotel and Casino
888 Bicycle Casino Dr.
Bell Gardens, CA 90201
General Inquiries: info@liveatthebike.com
Support: support@liveatthebike.com
(323) 487-1527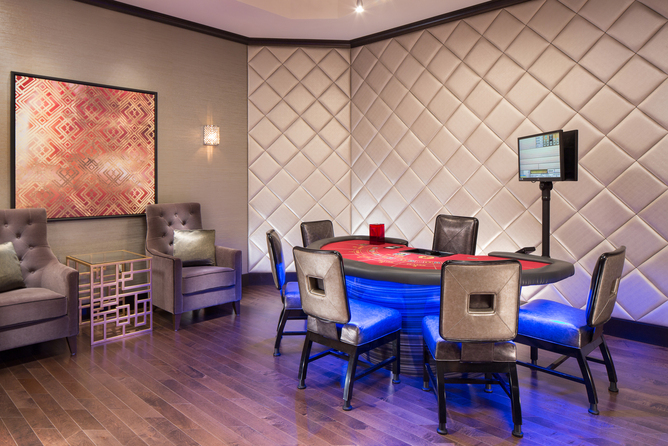 Macau VIP Room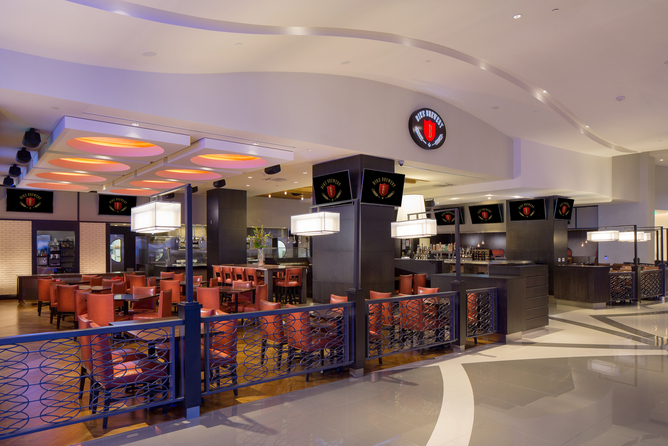 The Bike Brewery
The Bicycle Hotel & Casino
888 Bicycle Casino Drive
Bell Gardens, CA, 90201
(562) 806-4646
TheBike.com
Media Contact: Jeff Wagner Agency
Ryan Porter: Ryan@JeffWagnerAgency.com
323-461-1011
The Bicycle Hotel & Casino
Located just fifteen minutes from Downtown Los Angeles in Bell Gardens, The Bicycle Hotel & Casino brings a four-star luxury boutique experience to casino gaming in Southern California in December 2015. Built by commercial luxury general contractor R.D. Olson Construction with architecture by Lee & Sakahara Architects and interior design by Hager Design International, Inc., the new seven-story hotel offers 99 elegantly appointed modern rooms and signature suites, each designed as tranquil retreats, including the 2,040 square-foot Presidential Suite. In completing The Bicycle Hotel & Casino, a decade-long vision has been realized by Managing General Partner & CEO Hashem Minaiy and Robert H. Carter, President of Carter Management Group, Inc., a General Partner of The Bicycle Hotel & Casino. The hotel also features a full resort spa, an elevated outdoor pool deck with private cabanas, multi-purpose event and private meeting space, a VIP Gaming area, and innovative dining concepts such as The Bike Brewery with 28 beers on tap and the Asian-fusion Phoenix Cafe.
The Casino's elegant, 100,000 square-foot sophisticated gaming facility provides 185 tables of poker and card games: including Texas Hold'em, Omaha, 7-Card Stud, Pai Gow Poker, Baccarat, and Blackjack to name a few. The Casino is a featured host of the largest poker tournaments in Southern California, including the World Series of Poker Circuit Event and World Poker Tour. The Casino's luxurious amenities include a spectacular entertainment center as well as 24-hour Welcome Desk, massage service, gift shop, café brewing Starbucks® Coffee, an exclusive VIP gaming lounge, smoking atrium with gaming and valet parking.
For more information about The Bicycle Hotel & Casino, please call (562) 806-4646 or visit www.thebike.com.
If you or someone you know has a gambling problem, call toll free at 1-800-GAMBLER.
About The Bicycle Casino Community Foundation
The Bicycle Casino Community Foundation was formed on July 16, 2012 to provide funding to programs benefitting youth in the surrounding community. Accordingly, the Foundation supports existing programs designed to positively impact the lives of youth residing in Bell Gardens. The primary focus for The Foundation is the health, education and welfare of the children. The major sponsor of the Foundation is The Bicycle Hotel & Casino, which over the years has made numerous donations to various non-profit organizations in the Bell Gardens community, the State of California and throughout the United States.