Wine Tasting Party
Swirl, sip and savor a different selection of curated wines at each private event. Open to members of the Wine Cellar Club. For more details on joining the club or to RSVP to an event, please contact hosts Patty Kang or Jonathan Ing at the Plaza Bar.


Date: Thursday, December 7, 2017
Time: 7-9PM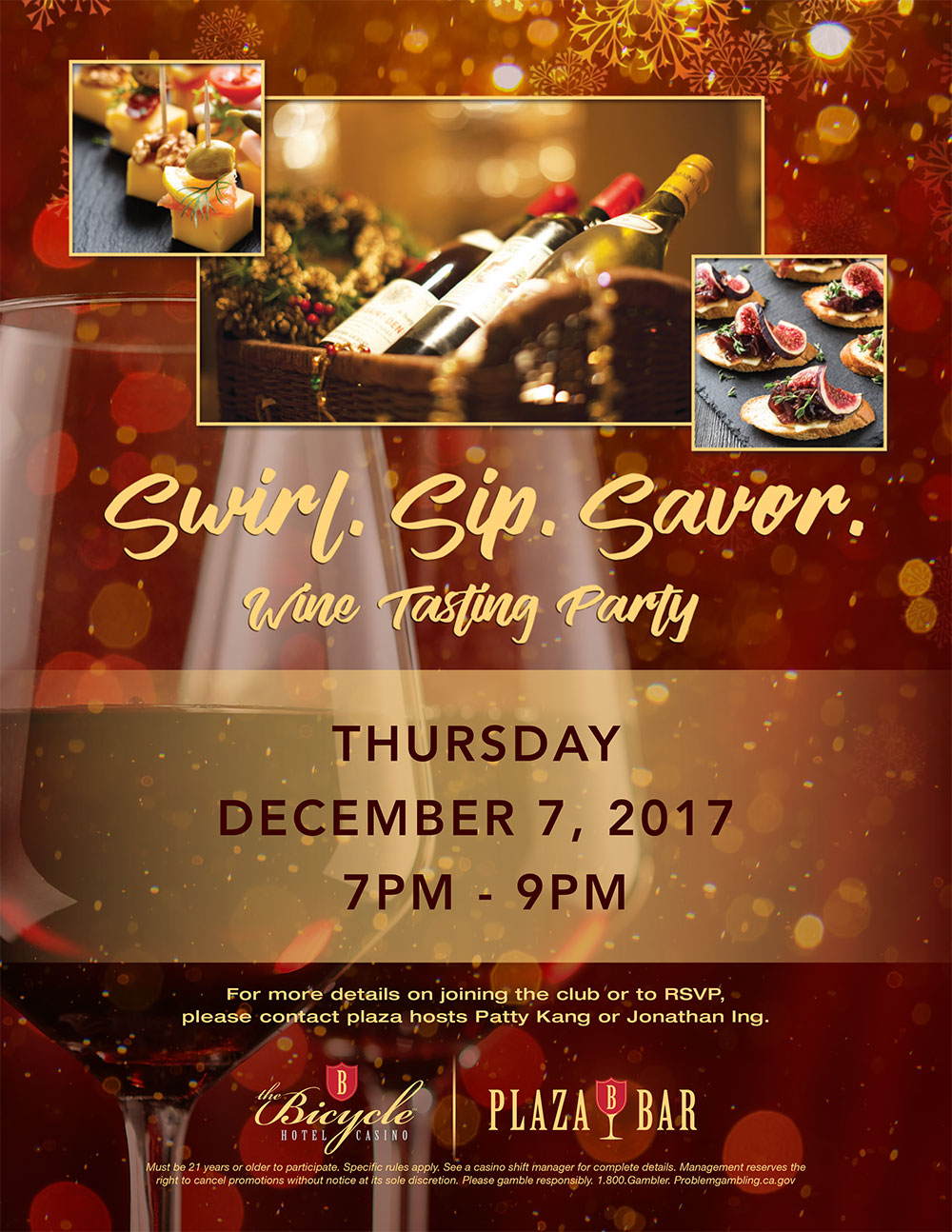 Date: Thursday, November 9, 2017
Time: 7-9PM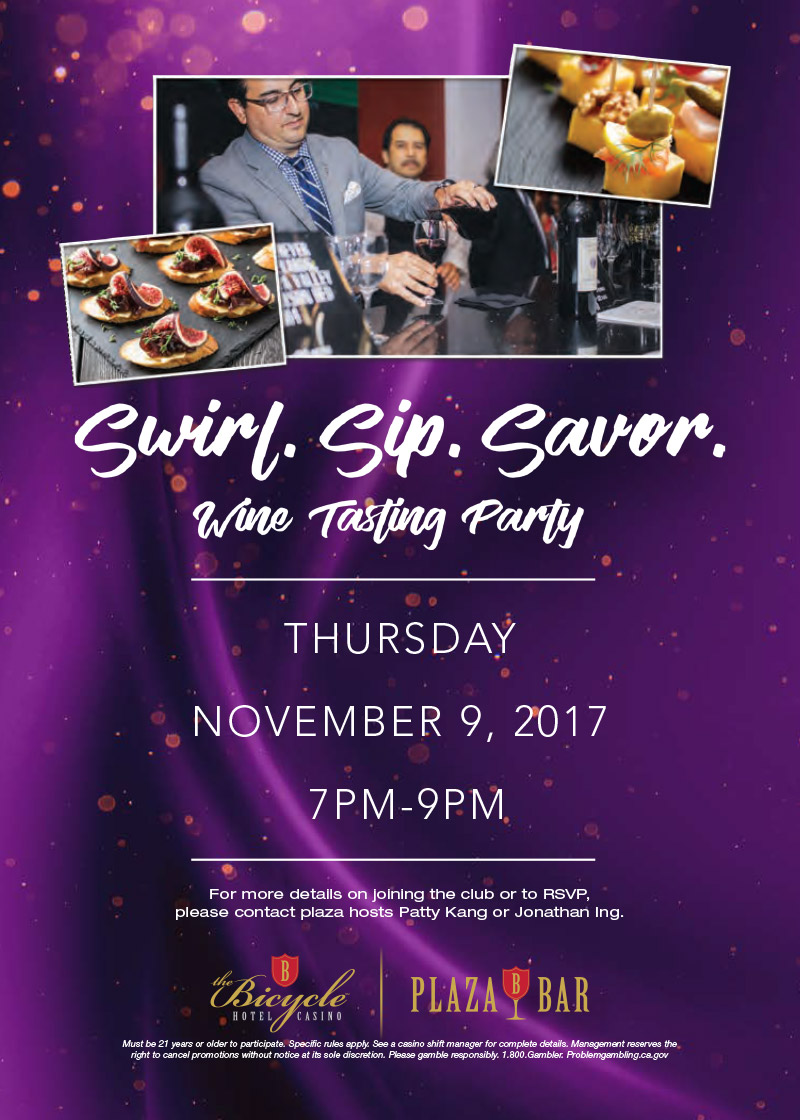 Please contact the Welcome Center for more information.